In large cities it's become commonplace to recycle paper, plastic and cans. The typical household even disposes organic waste in the green bin including tissues, packaging, paper food wrappings, kitty litter, paper towels, napkins, and animal bedding. It's amazing that all this can be saved from the landfill.
But we often forget that scrap metal can also be recycled. Non-ferrous metals including aluminum, bronze, iron, various alloys, lead, stainless steel, tin, nickel, zinc, brass and copper can all be collected and brought to scrap yards for recycling.
For scrap metal recycling in Scarborough, local residents can bring in their recyclables to Tal Metal Inc.
Benefits of Scrap Metal Recycling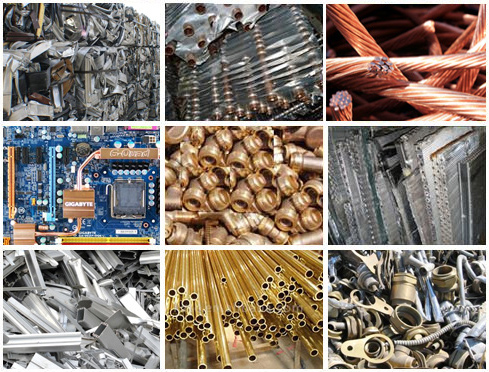 There are many advantages to metal recycling in Scarborough. For one thing, it's good for the environment. By not having to produce new forms of metal, we're saving on energy and reducing greenhouse gas emissions. We also generate less mining waste and use less water.
For residents who collect metal recycling in Scarborough, they can even earn a bit of money on the side. Tal Metal works both locally and all around – they purchase and process scrap metal recycling in Scarborough.
Household Areas Ideal for Scrap Metal Recycling
It may be hard to think about what items in your home can be used for metal recycling. But all you have to do is take a look around your kitchen, laundry room, garden shed or car garage. Almost everything in these areas of your home is made out of some form of metal.
Items like iron pots and pans, old fridges, old stoves, broken washers and dryers. Even old bicycle parts, car parts, lawn mowers, swing sets or broken mailboxes.
Don't discount taking a tour of your home with an eagle eye and a pen and paper to take stock of all the broken and unused items lying around your home that you could easily turn into scrap metal for recycling.
Scrap Metal Recycling is Environmentally Friendly
Scrap metal recycling is environmental friendly. Recycling scrap metal reduces greenhouse gas emissions including carbon dioxide. Carbon dioxide leads to global warming. Recycling scrap metal also reduces sulfur oxide and nitrogen oxide—toxic gases that can cause acid rain. Scrap metal can be easily recycled and re-used to help prevent further damage to the environment.
When it comes to metal recycling in Scarborough we can all do our part to protect Mother Earth. We can recycle as much as possible, cut down on our carbon footprint and conserve our natural resources.
Tal Metal Specialists in Scrap Metal Recycling
Tal Metal Inc. has been doing business since 1997 and they are one of the most trusted and respected companies in the industry. For metal recycling in Scarborough, the staff and representatives at Tal Metal Inc. are experienced experts. They really know their stuff.
They purchase and process scrap metal recycling in Scarborough and the surrounding areas. They know the marketplace and with their global online network, they're up-to-date with the most current trends and procedures.
We Buy, Segregate and Distribute Scrap Metal in Scarborough
Operating both locally and globally, at Tal Metal we buy, segregate and distribute non-ferrous metals for industrial and commercial clients. Our specialty is in non-ferrous metals including aluminum, copper, bronze, brass, lead, nickel, and even gold and silver.
If you're looking for metal recycling in Scarborough come to us and we'll take care of you. The team at Tal Metal is comprised of highly skilled and experienced professionals, people who know and understand the business inside out. We segregate our metals based on customer specifications, as well as the unique requirements of the market.
At Tal Metal, we can facilitate profitable metal recycling. Here's how we do it: we'll purchase your excess scrap metal, we'll provide transport and logistics, and we'll guarantee timely pickup and transport. It's that simple and it's all done with superior service, competitive pricing and a level of efficiency that you'd expect.
With years of experience, and with a team of professionals who know the business, we've become leading experts in the industry.
For metal recycling in Scarborough,Tal Metal is well positioned to manage your metal needs. We can answer your questions, clarify unique aspects of the industry, and problem-solve when the need arises.
Depending on your business, and depending on the scope of your needs, for metal recycling in Scarborough,Tal Metal can offer your business on-demand solutions. We are here to sustain relationships, to satisfy our customers, and to build for the future.