Aluminum Recycling in Mississauga
Posted on 30 September 2017
Resilient and sustainable, aluminum is the most abundant metal on earth. There is no limit to the number of ways aluminum can be recycled. In fact, aluminum is considered to be four times more valuable than other recycled metal materials. Tal Metal provides aluminum recycling for residents in Mississauga the surrounding area.
Mississauga Aluminum Recycling
From timely pickup and transport, to superior service and competitive pricing, residents and industrial businesses can rely on Tal Metal for management of their aluminum recycling in Mississauga.
Our qualified team at Tal Metal are experienced in all areas of this industry. We can provide clarity to issues unique to your business.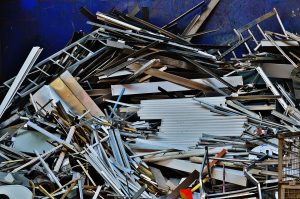 We've tailored our services to adapt to specific client requirements. At Tal Metal, we're constantly making improvements to incorporate the most modern technology, tools, machines, and equipment in order to deliver a quality product and promote an eco-friendly operation.
When it comes to aluminum recycling in Mississauga recycling in Mississauga, Tal Metal knows the needs of the marketplace. Our sophisticated network is global, online communications keeps us up-to-date with the requirements of suppliers and consumers, both at home and around the world.
What Products In Your Home Are Made of Aluminum?
Aluminum recycling in Mississauga benefits the environment in so many ways. But you may not fully be aware of all the places in your home where you can find aluminum.
Aluminum can be found just about everywhere! In your kitchen items such as forks and spoons, soda cans, old pots, old skillets, and foil are made of aluminum. In your backyard or garage, bicycle parts, mailboxes, nails, golf clubs, old sinks, fixtures, screen entryway and window outlines, yard furniture, doors, and fencing all items that are made of aluminum.
A good way to determine if you have aluminum in your home is to recognize the silver, white colouring. Then try bending it as aluminum bends easily.
Aluminum items are quite resourceful. Aluminum is a popular metal among the most broadly utilized metals. Customary aluminum cans remain the most reused thing around the world.
Benefits of Recycling Aluminum
Aluminum is the most recyclable of all the materials in the world. Aluminum cans are 100 percent recyclable, making them the most recyclable item. In fact, the aluminum can that you throw into your blue bin every day will be recycled and back on the store shelf in only 60 days.
A great benefit with reusing aluminum is that there is no restriction to how often it can be reused. When you recycle one aluminum can, it can actually save enough energy to keep a 100-watt lamp going for about four hours. Recycling metal also conserves our natural resources, which includes water, coal, limestone and iron.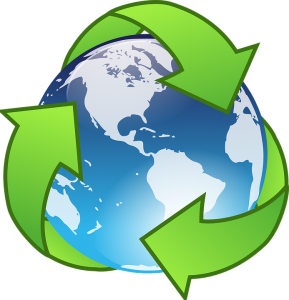 Collecting, cleaning, sorting and processing recycled aluminum for re-using purposes reduces the production of sulfur oxide and nitrogenoxide—two poisonous gases. Recycling aluminum also reduces the production of greenhouse gas emissions.
Hard to believe but even with such extensive efforts educating, promoting and encouraging residents and businesses about aluminum recycling in Mississauga, tons of aluminum products are still thrown away into landfills each year.
Containers, packaging, cans, dinner trays, and foil still end up in a huge garbage pile. In North America last year, billions and billions of aluminum cans were landfilled. It could have all been collected and recycled into a scrap value of more than half a billion dollars.
When it comes to saving energy and benefiting the environment, it's important that we try to recycle as much as we can, cut down on our carbon footprint and conserve our natural resources.
Process of Aluminum Recycling
Throwing an empty aluminum can into a recycling bin, or collecting office waste is just about the simplest and easiest thing we can do, and yet the results can be significant.
With an abundance of waste material to collect, plenty of market demand for the raw waste, and a richness of opportunities to produce and manufacture, the "magic" of aluminum recycling keeps the flow going to create brand new aluminum.
Today, with new technologies, it takes only 29 cans to create one pound of aluminum. This means less waste and better energy usage.
From end to end every step of the process of recycling aluminum is pretty simple to think about. It involves removing all the coatings and ink that are found on such items at pop cans. The aluminum is then made into large blocks. Then the blocks are made into aluminum items.
Aluminum recycling in Mississauga is at a high rate, with scrap aluminum representing high rates of new material. Aluminum is a popular metal among the most widely used metals.
Aluminum Recycling Company in Mississauga
Aluminum recycling in Mississauga satisfies not only local demand, but also the growing national and international demand. For the average homeowner, aluminum recycling in Mississauga is associated with the regular weekly collection and dissemination of domestic waste.
The advantages to the economy and our lifestyle are more extensive. But it has never been less expensive, quicker or more vitality proficient for aluminum recycling in Mississauga.
Our production team at Tal Metal is skilled and professional, with the experience and expertise to deliver fast and efficient service. We have a genuine dedication to our corporate clients and residential customers.
Aluminum recycling in Mississauga is a business undertaking. But on a much wider scale, it's the industries and manufacturers that keep worldwide operations fuelled. The need to burn squander is maintained, scrap materials are reused, and there are a huge number of new employments made.
If you need to recycle your aluminum cans, pots, skillets, forks, and spoons, or a piece of scrap aluminum from your car engine, get in touch with the team at Tal Metal. For aluminum recycling in Mississauga, businesses and local residential homeowners and can count on Tal Metal to collect, clean and process their scrap aluminum.
Aluminum is a sustainable metal and there is no limit to how many times it can be recycled. At Tal Metal, we are one of the largest recycling companies in Canada, servicing clients and consumers throughout Mississauga.