How to Earn Extra Cash Quickly
Posted on 14 February 2018
Are you looking to earn some extra money? Perhaps you've been laid off work. Or maybe you just want to supplement your income. The truth is, if you're prepared to put in some time and effort, there are a number of ways to earn money fast. For some, it might be a part-time job. For others, it might be a contract of some type. And for others, it might be a matter of selling off "stuff".
1. Selling off "stuff"
Why not get rid of some excess stuff? Selling furniture, electronics, and even clothes, is a great way to earn money fast. And depending on what there is, it's as easy as running an advertisement on Kijiji or Craigslist. This way, interested customers come to you – and the only thing to do is to bargain for the best price. For those who are so inclined, a garage sale is a good way to earn money fast. Here, it's about doing high volume sales, and sometimes at prices that are very low. For the social media types, there are countless apps and websites specifically for buying/selling.
2. Appliance recycling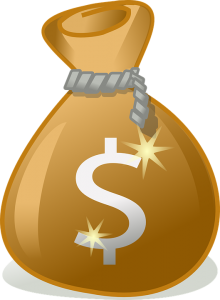 Do you have old household appliances just taking up space? Appliances contain valuable metal that scrap dealers will pay for. Scrap metal dealers often purchase old appliances like washers and dryers, freezers and fridges, and even stoves and dishwashers. They will either pay a flat rate for each appliance or pay by weight (depending on the item). When scrap metal prices are good, it's a great way to earn money fast. For someone who's serious enough, collecting appliances in volume can be profitable – and this applies to the huge amount of electronic waste (computers).
3. Sell your skills
Today, there are many opportunities where special skills can be "hired" out. Not only is this an excellent option to earn money fast, it could also turn out to be a long-term earning opportunity. Depending on the skill set, demand is practically endless – from house cleaning, to language instruction, to home organization, to after-school tutoring. For more physical work, it's possible to hustle up some neighbourhood contracts for snow shoveling (in winter) and grass cutting (in summer). Here again, when the service is reliable and satisfactory, long-term work is a given.
4. Focus groups
Many consumer-oriented companies offer quick cash for focus group participation. These are organized sessions where consumer opinions are researched. It might be about a new food product – it may be regarding new brand name – or it might be about something political. In every case, participants are given a flat fee, and oftentimes, free product. Whether it's a simple taste test or a more involved product review, the fee makes the time spent quite worthwhile. If this suits your "extra time" availability, a commitment to the company could result in many sessions.
If you're committed to earning extra money and ready to do it on an ongoing basis, there are plenty of ideas and opportunities to consider. The important thing is to choose something that suits the situation. After all, you want to make sure that your time and effort is well spent.