Are Scrap Yards In Toronto Open During COVID Pandemic?
Posted on 23 April 2021
Under the Government of Ontario's latest COVID guidelines, Tal Metal is happy to announce that recycling facilities in Toronto fall under the essential business category and therefore continue to operate.
As one of the leading scrap yards in Toronto, we collect and recycle a range of non-ferrous metals. We specialize in aluminum recycling and encourage homeowners to collect scrap metals found in their garages, garden sheds, or basements.
We Accept All Types of Scrap Metal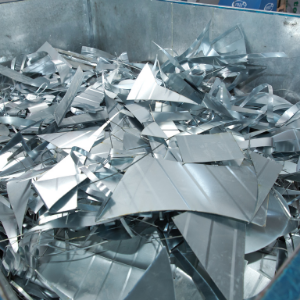 At Tal Metal, we collect and recycle all grades of non-ferrous metals. For a typical homeowner, this type of scrap metal can be found in various quantities around the home. From copper plumbing pipes to washers and dryers, these are all excellent sources of scrap metal – and a source of quick cash.
Aluminum Recycling
The most common source of scrap aluminum is from beverage cans and food cans. For more substantial volumes, aluminum can be found in garden chairs, old eavestroughs, and window frames. For serious scrap collectors, scrap aluminum is readily available at construction sites and commercial garages – they are constantly dumping scrap aluminum. At this volume, collection can be profitable.
Copper Recycling
Copper is a valuable metal, and scrap copper is usually in high demand. Even when found around the house, scrap cooper has great value at the local scrapyard. High-quality copper metal can be found in electric wiring, plumbing pipes, and end-of-life appliances. Waste building materials are also a great source of copper. Depending on the volume, Tal Metal offers highly competitive industry prices.
Brass Recycling
Whether in a residential setting or a commercial setting, scrap brass can be found in all types of products. High-quality brass can generate good payback, particularly in a high quantity. Brass is found in automobile parts, appliance fittings, HVAC components, and all kinds of hardware. At Tal Metal, scrap brass free of impurities is much more valuable than scrap brass in bulk.
Iron Recycling
Iron and steel are considered ferrous metals, and recycling the waste makes good economic sense. High quantities of scrap iron and steel are found in automobile and truck components, home appliance parts, and railroad tracks and parts. Because of the nature of these materials, scrap iron and steel are primarily sourced in more commercial settings. Here again, clean scrap metal is more valuable.
Tal Metal Offers Convenient Scrap Metal Pick Up in the GTA
As one of the leading scrap yards in Toronto, Tal Metal provides convenient scrap metal pick-up for both residential and commercial customers. We are currently operating Monday through Friday from 7 am to 4:45 pm, and Saturdays from 7 am to 12:45 pm.
During the COVID pandemic, we are following the appropriate physical distancing protocols to protect the health and safety of everyone. From aluminum recycling to copper recycling to brass recycling, we offer customers the best possible industry prices.
If you're looking for one of the better scrap yards in Toronto, calling us at 905-660-7081 or visit our company website at https://www.talmetal.ca.