The Economics of Aluminum Recycling
Posted on 29 March 2021
Aluminum products are universal in our everyday life. This unique metal is used in a wide range of household products and household applications, which is why aluminum recycling is so critical in modern society.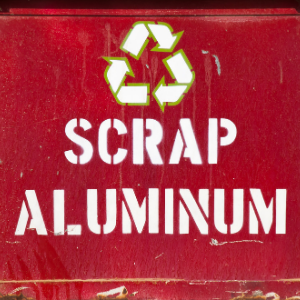 For homeowners and business owners, scrap aluminum is the most valuable metal in a recycling bin. In general, scrap metal prices fluctuate, and it's not uncommon for one ton of aluminum to be worth about $1,000.00.
Because of its unique nature, aluminum is the most recyclable of all metals. In fact, 75% of the aluminum already produced in North America is still in use. The best part is that aluminum can be recycled over and over.
For homeowners and business owners looking for scrap yards in Toronto, Tal Metal offers a full-service approach, including FREE side pickup. We make the entire process easy and convenient.
Scrap Metal Grades
When selling scrap metal to scrap yards in Toronto, it's vital to sort the metal into specific grades. Properly sorted scrap will get the best price per pound, while mixed grades of metal will typically get the lowest price. Overall it's worthwhile to properly clean and sort mixed scrap before sending anything to the scrap yard.
Scrap Metal Prices
Scrap metal prices fluctuate with the metal markets, but some metals tend to be more profitable than others. For example, copper is always a good metal to collect because it's always in high demand. As for aluminum recycling, the price per pound is not that high, but scrap availability is universal and quite widespread.
Scrap Purchasing
Tal Metal purchases scrap aluminum in many forms. Our customers provide scrap from various sources, including aluminum siding and gutters, outdoor patio furniture, aluminum doors and windows, as well as electrical cables and wiring. Here again, better-prepared scrap allows for much better pricing on a scrap metal load.
Aluminum Recycling
Aluminum metal can be recycled over and over again. It is, therefore, in high demand consistently and is typically more valuable than other metals. The best part is that aluminum can be quickly recycled and remanufactured into new products. As such, the mining and processing of virgin aluminum ore is dramatically decreased.
In Toronto and Throughout the GTA, Count on the Professionals at Tal Metal
Homeowners and business owners looking for scrap yards in Toronto can count on the recycling professionals at Tal Metal for competitive prices on a wide range of non-ferrous metals. We specialize in brass, copper, and aluminum, as well as other metals.
Tal Metal also offers scrap metal pick for residential and commercial customers throughout the Greater Toronto Area. Our FREE curbside pickup service is convenient, and we ensure proper safety protocols for workers and customers during these pandemic times.

Tal Metal is conscious about "Going Green" – we believe in reducing waste, saving energy, and reducing pollution as we engage in our recycling processes. To learn more, visit our website at https://www.talmetal.ca or call 844-282-9994 to speak with one of the staff.